09. January 2018
Press release
Erwin Hymer Group: Supervisory board confirms Group CEO Martin Brandt's reappointment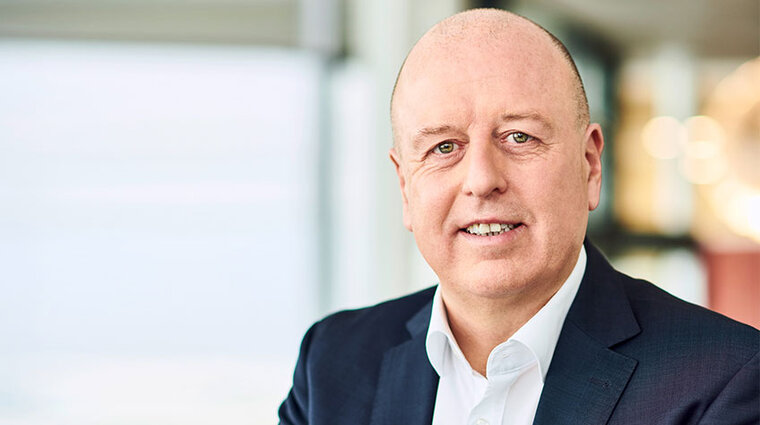 The Erwin Hymer Group announced a new record turnover only a few months ago. The supervisory board has now reconfirmed Martin Brandt as the Group CEO.
Since his initial appointment in August 2015, the Erwin Hymer Group has developed remarkably well. In only a short time, Martin Brandt has turned an organisation which consisted of competing individual brands into a globally operating group.
Important future‐oriented strategic decisions such as the implementation of a group‐wide platform strategy, the realignment of the Erwin Hymer Group brand portfolio, the entry into the North American market through the acquisition of Roadtrek and the takeover of the Explorer Group in the UK were all made during his time at the helm.
The figures are also quite impressive: In the past two financial years, the group turnover successfully increased by more than 55 per cent from 1.3 to 2.1 billion euros. In the 2016/17 financial year, a total of around 55,000 vehicles were sold, which equals a sales growth of 38 per cent. Johannes Stegmaier, the Chairman of the supervisory board, explains the decision: "Since his appointment to CEO of the Erwin Hymer Group, Martin Brandt has made an important contribution to the outstanding growth of the Erwin Hymer Group. Under his management, our group is developing into a successful company in the caravanning industry. We also believe that credit for the significantly stronger cohesion of the Erwin Hymer Group and its brands must go to Martin Brandt. With his reappointment, we are establishing the prerequisite for long‐term profitable growth and a successful future for our group."
Martin Brandt, CEO and Chairman of the management board: "I would like to thank the supervisory board for their confidence in me. I am looking forward to continuing our successful work together with my management board colleagues and our already more than 6,000 employees. The Erwin Hymer Group is an organisation that is currently on the way up. We are driven by an important vision: Our aim is to make it possible for people all over the world to have unique leisure time and touring experiences. My reappointment confirms my belief that I have been doing the right things and also motivates me to achieve this aim."
Copyright: Erwin Hymer Group. Images may be published free of charge, provided reference is made to their source – kindly provide a sample copy. Images may not be used for advertising purposes.
About the Erwin Hymer Group
The Erwin Hymer Group unites motorhome and caravan manufacturers, motorhome and caravan accessory specialists as well as hire and financing services under one roof. In financial year 2017/18, the Group achieved a turnover of 2.5 billion euros with more than 7,300 employees world-wide and around 62,000 recreational vehicles. The motorhome and caravan brands American Fastbacks, Buccaneer, Bürstner, Carado, Cliffride, Compass, Dethleffs, Elddis, Eriba, Etrusco, Hymer, Niesmann+Bischoff, Laika, LMC, Roadtrek, Sunlight and Xplore, the motorhome hire companies Best Time RV, McRent and rent easy, the chassis specialist Goldschmitt, the accessories specialist Movera, the trailer tent manufacturer 3DOG camping and the touring portal freeontour all belong to the Erwin Hymer Group. www.erwinhymergroup.com
www.erwinhymergroup.com
Contact
Theresa &nbspHübschle
Corporate Communications
Erwin Hymer Group
Holzstr. 19
88339 Bad Waldsee
Germany
Write email