26. October 2023
Press release
Strong Signal: Erwin Hymer Group invests 30 Million Euros in Bad Waldsee Location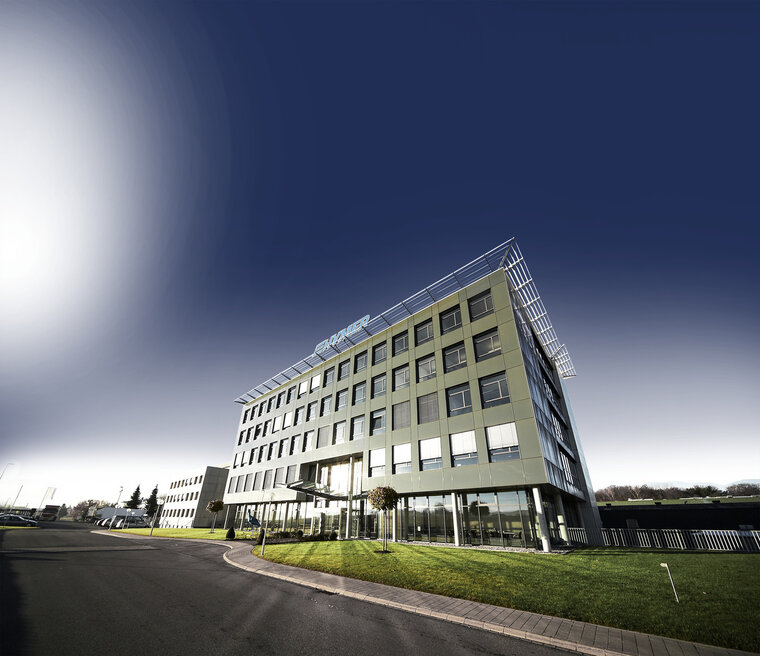 EXPANSION OF HYMER PRODUCTION
Hymer GmbH & Co. KG's existing "Werk 3" factory site in the North Industrial Park will be expanded by more than 8,000 m². Construction will begin in Q1 2024 and is expected to be completed in Q2 2025. By bundling production, assembly and logistics in a central area, transport routes can be shortened and the costs for building maintenance, servicing and energy supply can be reduced.
WELL CONNECTED LOCATION FOR EHG SERVICES GMBH
The new logistics location for EHG Services GmbH, on the Wasserstall site of the North Industrial Park in the immediate vicinity of the Erwin Hymer Museum, also follows the principle of short distances. A new service and logistics center for the Erwin Hymer Group is being built on an area of 21,000 m² with a floor area of more than 8,000 m². The employees benefit from the Wasserstall business park's central location and good public transport connections.
BUILDING MEETS HIGH ENVIRONMENTAL STANDARDS
The development of the new areas is carried out according to high environmental standards. Green roofs and photovoltaic systems will make a significant contribution to achieving the group-wide sustainability goals.
"Our investment in the Bad Waldsee base is a clear commitment to the region and our employees," says Alexander Leopold, CEO of the Erwin Hymer Group. "In this way, we strengthen our competitiveness, create the conditions for sustainable growth and secure jobs."
Copyright: Erwin Hymer Group. Images may be published free of charge, provided reference is made to their source – kindly provide a sample copy. Images may not be used for advertising purposes.
About the Erwin Hymer Group
The Erwin Hymer Group is a 100 percent subsidiary of THOR Industries, one of the world's leading manufacturers of recreational vehicles with more than 32,000 employees worldwide. The Erwin Hymer Group unites motorhome and caravan manufacturers as well as motorhome and caravan accessory specialists, hire and financing services under one roof. The motorhome and caravan brands Buccaneer, Bürstner, Carado, Crosscamp, Compass, Dethleffs, Elddis, Eriba, Etrusco, Hymer, Laika, LMC, Niesmann+Bischoff, Sunlight and Xplore, the rental companies Crossrent, McRent and rent easy, and also the chassis specialist Goldschmitt, the accessories specialist Movera and the touring portal freeontour all belong to the Erwin Hymer Group. Further information is provided at www.erwinhymergroup.com.
Press contact
Charlotte &nbspStraßer
Expert Corporate Communications
Erwin Hymer Group SE
Holzstr. 19
88339 Bad Waldsee
Germany
Write e-mail